World Connection is a fast-growing company with many opportunities for advancement. We created a family culture that focuses on your personal development and career growth. Working at World Connection will provide you the opportunity to work with many renowned brands in varying industries. Start your career today!
We offer:
Work from home after training or in our convenient Boise office
Development & advancement opportunities
Competitive pay, benefits package, including paid time off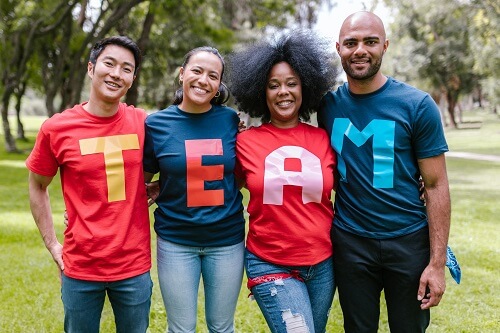 Don't be just another agent at a massive contact center. We're building a culture at World Connection where exceptional people (like you) can do their best work. 
If you're ready to grow your career and help thousands of people while doing it, you've come to the right place!
Apply Now for Positions in Boise, Idaho
Fill out the form below to apply, and one of our recruiters will be in touch with you soon; check your email and be ready for our call.  Fields with an asterisk (*) are required. 

Thank you for your interest!
Please be patient and make sure your information has been sent before closing this window. 
Check for our confirmation email to be sure we have received your application, including your spam or junk mailbox, before recontacting our support team.
We understand there is a lot of excitement and uncertainty while applying for jobs. We want to be open and honest about hiring and interviewing so you may feel comfortable showing up.
Our recruiters will always see if other roles match your profile. Not getting a role can often be a matter of timing, rather than a reflection of your skills or qualifications. So if things don't work out with your first application, don't let that stop you from applying to other roles in the future.
Let's make the applicant experience exceptional for you.
Begin your path to a new experience today!

Resume

Personal ID

English Level

Verified Work History

Verified School History

Police Record Check
WE LOOK FORWARD TO HEARING FROM YOU!