PRIVACY POLICY, COOKIES & BEACONS
.
At World Connection, privacy is of extreme importance to us. If you require any more information or have any questions about our Privacy Policy, please send us a message.
World Connection Privacy Policy, Cookies and Web Beacons
At World Connection, we care deeply about the privacy and security of data. This Privacy Policy will help you understand what data we collect, what we use it for and how you can exercise your rights.
We abide by the following principles while processing your data:
we do not collect more information than it is necessary;
we do not use your data for purposes other than those specified in this Privacy Policy;
we do not keep your data if it is no longer needed;
we do not disclose your data in cases other than these specified in this Privacy Policy.
We do not collect Protected Personal Information (PPI) without your consent.


This Privacy Policy applies to services offered through worldconnection.com. Our website may contain links to other websites. Once redirected to a website outside of our domains, this Policy is no longer applicable.
Cookies and Web Beacons
We use cookies to enable website functionality, understand the performance of our site, provide social media features, and serve more relevant content to you. We may also place cookies on our website and our partners' behalf to help us deliver more targeted ads and assess the performance of these campaigns.   We reserve the right to adjust our website and change this policy at any time in order to provide the user with the best web experience possible.
What is a Cookie?
A cookie is a small text file that is placed on your hard drive by a web page server. Cookies contain information that can later be read by a web server in the domain that issued the cookie to you.  There are several types of cookies:
Session Cookies provide information about how a website is used during a single browser session while a user is visiting a website and usually expire after the browser is closed.
Persistent Cookies remain on your device between different browser sessions for a set amount of time in order to enable the website to remember user preferences, settings, or actions across other sites.
First-Party Cookies are cookies set by the website you are visiting.  They have the same domain or subdomain as what is in your browser's address bar.
Third-Party Cookies are set by third parties that are different from the website you are visiting.  These cookies have a different domain or subdomain than what is in your browser's address bar.


Web beacons, tags and scripts may be used in the Websites or in emails to help us to deliver cookies, count visits, understand usage and campaign effectiveness and determine whether a message has been opened and acted upon.
This website uses cookies for web analytic purposes. You can block saving cookies to your hard drive at any time, by changing the settings of your web browser. By continuing to use this website without disabling cookies in your web browser you agree to saving cookies to your hard drive. 
Like many other Web sites, worldconnection.com also makes use of log files. The information inside the log files includes internet protocol ( IP ) addresses, type of browser, Internet Service Provider ( ISP ), date/time stamp, referring/exit pages, and number of clicks to analyze trends, administer the site, track user's movement around the site, and gather demographic information. IP addresses, and other such information are not linked to any information that is personally identifiable.
Worldconnection.com may use cookies to store information about visitors preferences, record user-specific information on which pages the user access or visit, customize Web page content based on visitors browser type or other information that the visitor sends via their browser.
If you wish to disable cookies, you may do so through your individual browser options. More detailed information about cookie management with specific web browsers can be found at the browsers' respective websites.
Other Data Collected Automatically By Our Website
When you visit our website, we may utilize cookies or similar technologies to automatically receive the following categories of information:
Identifiers such as your computer's internet protocol (IP) address, your operating system and browser type, your general geographic location or other persistent identifiers.
 
Internet or other electronic network activity information such as the pages you visit on our website, links and advertisements you click, search terms you enter, the Uniform Resource Locator (URL) address of any referring website length of time spent on a webpage.


This information is also used to operate, maintain, and manage our website. For example, we may calculate the average number of site visitors who visit a particular webpage on our website. 
At World Connection, privacy is of extreme importance to us. If you require any more information or have any questions about our privacy policy, please feel free to send us a message.
This Privacy Policy applies to this website, located at worldconnection.com, including all of its subdomains, and to all services and offerings that reference this Privacy Policy.
You can browse our website without giving away any information about you other than your IP address. If you decide to post a comment on our blog you will be asked to provide your personal details such as your name and your email. You can find more information about cookies and types of data we collect when you use our website in What information do we collect and when?s section.
Once you decide to contact us you will be asked to provide your personal details such as your name and your email. We will use this data to communicate with you. You can find more information about how we process your data once you decide to contact us in the Contact us section. If processing of your data is based on consent, you have the right to withdraw your data at any given time. Withdrawal of your consent will not influence the lawfulness of processing based on this consent before its withdrawal. We will not use your data for the purposes of automated decision-making or profiling.  If you want to exercise your rights or have any other questions relating to this Privacy Policy you can contact us at any time.
Children's Online Privacy
Our website is a general audience site and is not intended for use by children under 18. We do not knowingly collect Personal Information from children under the age of 18 through our Site. If you become aware that a child under 18 has provided us with Personal Information through our Site, we ask that you notify us. Should we become aware that a child under age 18 has provided Personal Information through the Site, we will take steps to immediately delete it.
Information Collected
Unless you decide to contact us or for example, if enabled, post a comment on our blog, you can browse our website without giving away any information about you other than your IP address. Recording of your IP address is necessary for technical purposes related to administration of our servers. We will also use your IP address to collect general, statistical information about you (e.g. to get information about the region from which you connect with our website). We will not be able to identify you based only on your IP address.
Our website supports the so-called 'cookies', which are small files containing information saved to your hard drive. We use cookies for several purposes:
to collect anonymous and aggregated statistical data about users' visits on our website. We use this data to analyze how our website is used and to improve it using Google Analytics and/or other web traffic analytics tools.

to advertise our products online. At any time we may use tracking and remarketing cookies from Google AdWords, Google Analytics, Facebook Conversion Tracking and Facebook Custom Audiences among others to advertise our products online. We may make use of all targeting features available in Google AdWords including: demographic and location targeting, remarketing, affinity audiences, custom affinity audiences, in-market audiences, similar audiences.
Unless you set up your internet browser (e.g. Mozilla Firefox or Google Chrome) not to accept cookies, it will accept the use of them. You can always disable cookies in your browser's preferences even if you have consented to the use of cookies in the past. You may also delete cookies stored on your computer at any given time. Please note that disabling cookies may negatively impact your online experience on this website and prevent you from using certain websites or logging in to our web applications.
Contacting Us
Although you can use our website without giving away information about you, once you decide to contact us you will be asked to provide your personal details such as your name and your email address. We will use this data to communicate with you. We will delete your data once your matter is solved and information about you is no longer needed.
You are not obliged to give us any of the information above, but if you decide not to give it to us or provide us with false or incorrect information we may be unable to respond to your message.
Your Rights: Access to Data
You have the right to access the information that we have on you. We will make sure to provide you with a copy of the data we process about you. In order to comply with your request, we may ask you to give us some additional information that we will use to verify your identity. If you fail to provide such information and the information that you have already given to us is not sufficient to identify you, we may refuse to provide you with information. We will fulfill your request by sending your copy electronically. For any subsequent access request, we may charge you with an administrative fee.
Erasure and Rectification of Data
If you believe that the information we have about you is incorrect, you are welcome to contact us so we can update it and keep your data accurate. We will automatically delete information about you after it is no longer needed for the purposes it was collected. If at any point you wish for us to delete information about you, you can do this by contacting us.
Withdrawal of Consent
If processing of your data is based on consent, you have the right to withdraw your consent at any time. If you at any point wish to withdraw your consent, you can do this by contacting us. Remember that withdrawal of consent will not affect the lawfulness of processing based on this consent before its withdrawal.
Disclosure of Your Data
We guarantee that all your personal information is protected, and that we will not make this information available to third parties in cases different than those specified below, unless you give us a permission to do so or unless such disclosure is necessary to comply with a legal obligation that is imposed on us.
We will not disclose your data to any entities unless appropriate data protection standards are fulfilled. We may share information that you provided us with when contacted by:
our legal advisors to the extent that such disclosure is necessary to obtain legal advice or protect our rights in legal proceedings;
governments and law enforcement authorities only if we are required to do so by law. We will always attempt to redirect the law enforcement agency or government to request any data directly from you. If compelled to disclose your data, we will promptly notify you and provide a copy of the demand. 


Accountability for Onward Transfer
World Connection will obtain assurances from third parties that they will safeguard any information consistently with this Policy. Examples of appropriate assurances that may be provided by third parties include: a contract obligating the third party to provide highly protected measures required.
Changes to the Privacy Policy
We constantly review our Privacy Policy and strive towards making it better. That is why we reserve the right to amend this Privacy Policy from time to time. We will not reduce any of your rights stated in this Privacy Policy without asking for explicit prior consent to the changes. 
From time to time it may become necessary to update or change our Privacy Policy consistent with changes in data protection laws and World Connection's' privacy program. World Connection has the discretion to update this Privacy Policy at any time. When we do, we will revise the updated date at the bottom of this page.  You acknowledge and agree that it is your responsibility to review this Privacy Policy periodically and become aware of modifications. If significant changes are made, we will provide you with appropriate notice, which may include conspicuous notice on our website, or email notification.
How to contact us and seek additional help?
If you have any questions or doubts related to this Privacy Policy or want to know more about how we protect your personal data or your rights, call us at  (949) 743-2689 or contact us through this form.
Guatemala Office:
Avenida 16-61 zona 10
Edificio Due Corporativo, Torre Sur
Guatemala City, Guatemala
United States Office:
303 N. Kimball Place
Boise, Idaho 83704 USA
We hope that we will be able to answer all your questions and settle all disputes amicably.  Nonetheless, if you think that your rights were not observed or that your privacy was harmed, you can always lodge a complaint with third-party authorities and we will be as helpful as possible to determine the cause.
Last update effective as of: March 1, 2020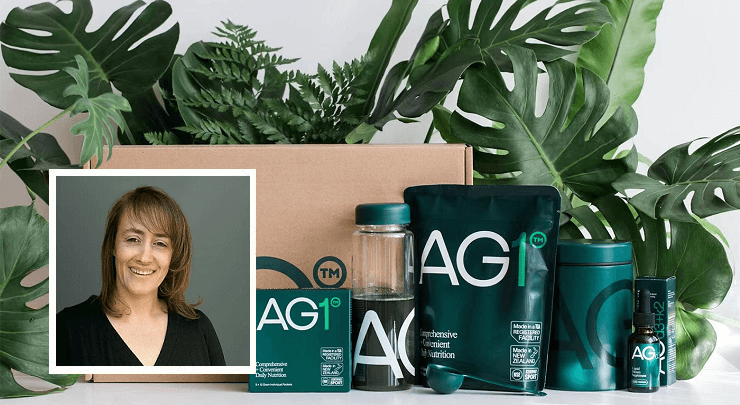 Las Vegas Convention Center, April 2023. – We have more good news as the hits just keep coming! Jennifer McTurk,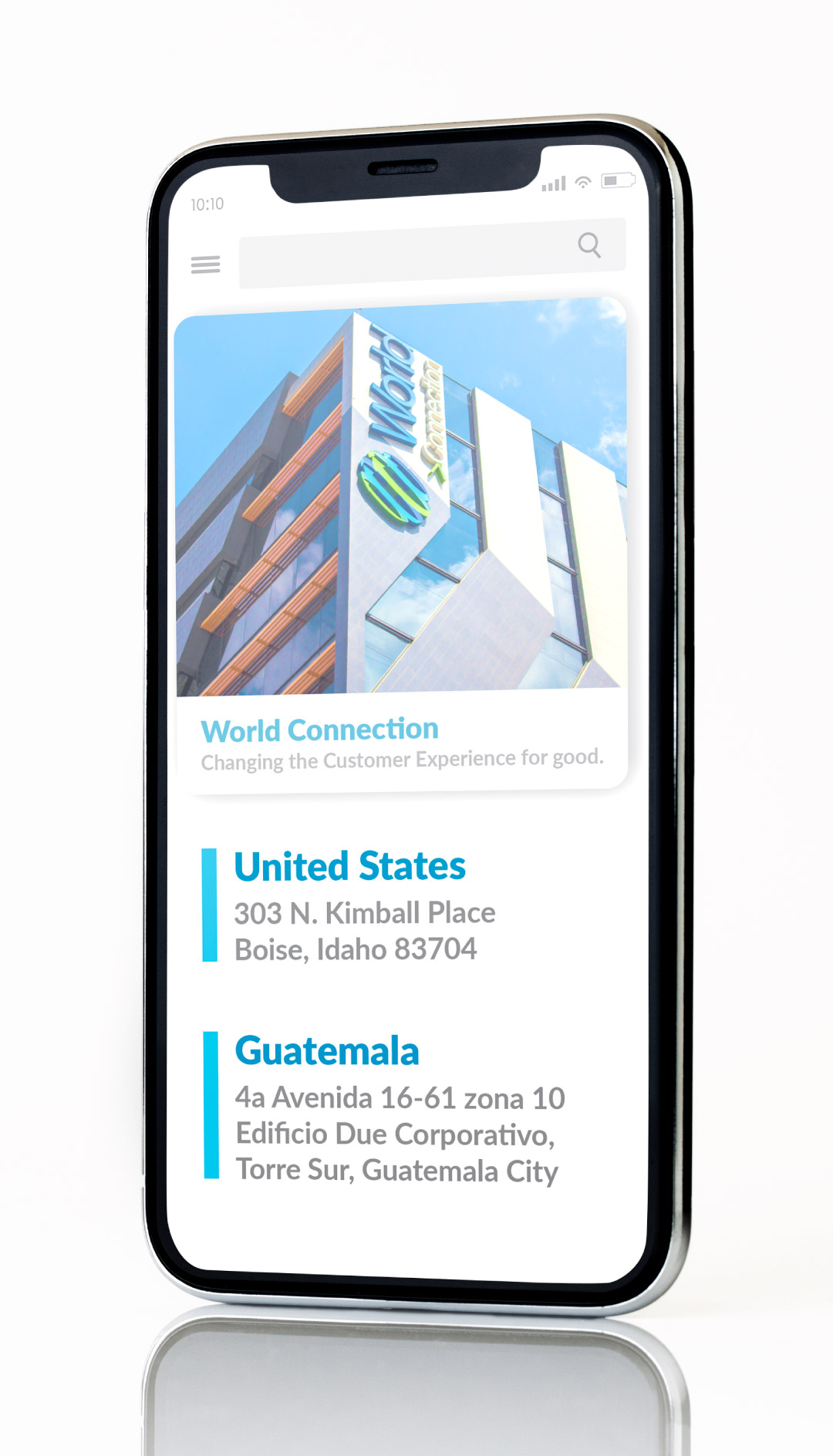 We would love to talk with you about what World Connection can deliver for your company.